You will be emailed a three page PDF report. The report contains three main scores.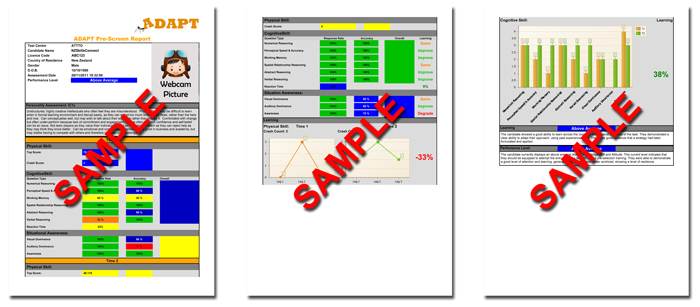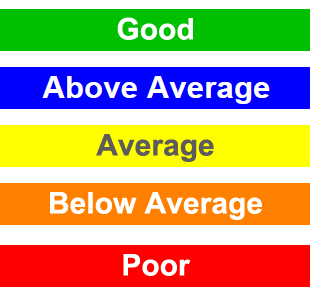 Grades
There are five possible outcomes that range from good to poor.
There is also a summary of your result covered in the Overall Score, Learning Score, and Performance Level.
Overall Score (Page One)
This is the overall assessment grade achieved for the test. It is an aggregate score that is produced by algorithms that monitor performance during the entire assessment. It is then used to place the candidate into an overall performance category, by which all candidates can be compared.
Learning Score (Page Three)
This uses calculations that compare the candidate's performance between the two tests.
Performance Level (Page Three)
This reflects the data assessed from the individual skills, multitasking, learning and adaptability. It is calculated in conjunction with the personality profile that is formed from the personality assessment.
Other Information
The flight training schools that are registered with NZSkillsConnect have a manual that is used to help them interpret the test results. This decodes information reflected in the test result including physical skills, cognitive skills and situational awareness.
Related information